Booking It! Casting Director Tara Rubin On Auditioning for Long-Running Shows, First Impressions, Callback Pitfalls and More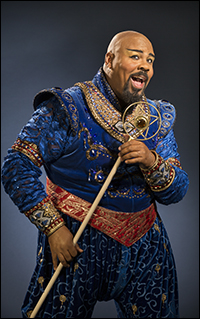 Photo by Cylia von Tiedermann

You've cast dance-heavy shows this season, including Bullets Over Broadway and Aladdin. What is important to know for actors coming in who may not be the strongest dancers?
TR: I love dance auditions. I love dancers — some of my favorite casting memories are of dance auditions. One thing that I have noticed over the years is that the creative teams respond to the dancers who focus and work hard more than the performers who call attention to themselves and try to stand out. We love the folks who concentrate and make an effort — even if the choreography is very challenging to them. It's best to stand out and be noticed for your talent. People who don't pay attention and are looking at themselves in the mirror instead of listening are noticed for that, not their dance ability.

You've also cast for film and movie musicals. What are some pitfalls musical-theatre actors face when going in for film?
TR: We don't cast a lot of films or TV, but we cast a lot of plays. "Musical-theatre" has become a derogatory comment — which drives me crazy. People use the term to mean "broad acting," I think. Ramin Karimloo and Zach Braff are both doing musical theatre on Broadway right now, and their performances are superbly acted, detailed and smart. I think actors who are accustomed to auditioning for musicals would do well to remember that characters who don't sing and dance have to be created by words alone. The actor needs to use the language with precision and thought. I like actors to make a lot of decisions about the sides — just making the words your own and the scene sound natural isn't enough. We expect a strongly developed sense of the scene in the audition room — not a general wash of feelings.

Should one submit or go in for an audition although they may not be right for it? What about non-Equity actors going to EPAs?
TR: Non-Equity actors should always go to EPAs. We have stories! I would say if an actor is completely wrong for a role, it can be annoying for him to show up at an audition. But, an open call is an open call, and I understand why actors want to take advantage of the opportunity to be seen. We are always thinking about all our shows — so an actor who isn't right for the particular show might be right for something else. And, showing up that day is a good way to remind us that you are in town and ready to work.

Talk about presenting yourself and dressing for an audition. How much is too dressed? What is underdressed? And, if an actor is auditioning for a part in say… Mamma Mia! how far '70s could/should you go?
TR: I always think an actor should look his best and dress toward a role. If you are auditioning for the role of Ophelia, you don't need to braid dead flowers into your hair, but perhaps not jeans and sneakers? Dress toward the character to help yourself get closer to the role. I also think you don't want to dress in clothes that are outrageous or distracting — we want to remember the actor not the dress.

Talk about first impressions. What are you taking note of when an actor enters the room?
TR: People who can be relaxed and just get on with the audition impress me. I'm not a fan of people who walk in "in character" or who rush the table to shake hands. The actor should take his cue from the person who greets him: If he is being introduced that will be clear, and then a handshake and "Nice to meet you" is appropriate. If not, it's best to take you place in the room and get started. You don't need to introduce yourself or your song in my auditions. We do everything we can to make the room comfortable and the actor welcome. Listen, and be aware of the tone of the room — acting has a lot to do with intuition, so let us see that you have taste and discretion.