A LETTER FROM LONDON: Shakespeare's Historic Curtain, The Judas Kiss, Quartermaine's Terms and More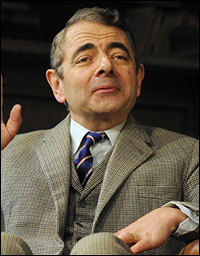 Photo by Alastair Muir

London Productions

Max Stafford Clark was the original director of Timberlake Wertenbaker's breakout play, Our Country's Good, in 1988. Now, in 2013, he returns to her wonderful drama about the early settlers of Australia, the convicts and the military officers who drew the short straw by being sent 8,000 miles from home to keep them under control. One young officer suggests that discipline will be easier if the prisoners are trained to put on a play, and from the meager store of plays in the officer's library he chooses Farquhar's The Recruiting Officer. Preposterous, you might think, but it actually happened. And it worked. Nearly all the characters are based on real people, and Stafford-Clark's tiny cast at the new St. James Theatre, doubling and tripling roles as both officers and convicts, make sense out of the nonsensical and turn into a company of actors from a rabble. So good to see this play again. I think directors should return to their early triumphs much more often. The only thing missing here is that, in its earlier incarnation, Our Country's Good ran alongside a crosscast production of The Recruiting Officer. I wish they'd done that again. (It ends at the St. James March 23.)

You either love Simon Gray or you don't. Gray was my late husband's favorite contemporary playwright and I can't help but admire the craft that goes into every line, even if I don't much care for his characters. The title character in Quartermaine's Terms, now in a new production by Richard Eyre at Wyndhams, is a case in point. As played perfectly by the erstwhile Mr. Bean, Rowan Atkinson, this pathetic milquetoast isn't anyone I want to spend ten minutes with, despite feeling desperately sorry for his loneliness and sadness, but here I am, stuck in a theatre with him for more than two hours. The rest of the cast is terrific, too, but I don't like any of their characters much either. Must be me.

David Hare's The Judas Kiss tackles Oscar Wilde's last day of freedom before he is hauled off by the police to be tried for homosexuality. Now here's a character I really do like and on whose behalf I'd be more than willing to stand by the barricades if anyone had asked me — and if I'd be born at the time. Rupert Everett, bulked up by a fat suit (I hope), finds all the wit and sensitivity in Wilde, and in Hare as well. This is a really good play, transferred from Hampstead to the West End.

I've been having a lot of fun at the other end of my, admittedly limited, spectrum. Instead of seeing a play as I usually do, at the end of the rehearsal life, when it's ready to be seen by an audience, I was invited by Stephen Unwin, director of Noel Coward's The Vortex, to early rehearsals at the Rose as the actors began to explore the Coward's early drama of sex, drugs, and, no, not rock 'n' roll, but definitely incest. Music does, in fact, play a major role but that's another story. Watching the seriousness of the actors and director as they exercised their considerable talents to discern the meaning behind each line and gesture was a revelation. It wouldn't be appropriate for me to review this production, obviously, but do watch out for a young actor called David Dawson who plays the leading role of Nicky. He's a star. Or, at least, he will be.

(Ruth Leon is a London and New York City arts writer and critic whose work has been seen in Playbill magazine and other publications.)

Check out Playbill.com's London listings. Seek out more of Playbill.com's international coverage, including London correspondent Mark Shenton's daily news reporting from the U.K.