DIVA TALK: The Best of 2012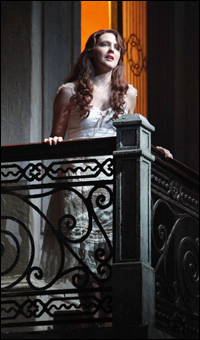 Photo by Richard Termine
RACHEL POTTER
Though her stage time was minimal, Rachel Potter managed to make a vivid impression as Peron's Mistress in the current Broadway revival of Evita. In fact, Potter—who was also seen in the original Broadway cast of The Addams Family —offered some of the best singing of the night in a wonderfully crafted "Another Suitcase in Another Hall" that the singing actress built to an exciting and moving conclusion. In fact, as I left the theatre, I wondered how Potter would have scored in the musical's title role.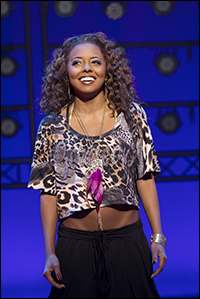 photo by Joan Marcus
ADRIENNE WARREN
Andrew Lloyd Webber and Tim Rice may have written about it, but Adrienne Warren's got it; star quality, that is. The beautiful actress is one of 30 young artists currently making a Broadway debut in the upbeat, family-friendly Bring It On: The Musical, the new, high-energy musical at the St. James Theatre that ends its run Dec. 30. Warren, who was also seen in the City Center Encores! production of The Wiz and as Lorrell in the recent national tour of Dreamgirls, portrays the no-nonsense Danielle in Bring It On, a role that earned her an Atlanta Theater Fan Award nomination. As Danielle, Warren gets the chance to showcase her rich, resonant and rangy voice as well as her acting, comedic and cheerleading chops. I look forward to seeing what role this up-and-coming actress tackles next.
*
Well, that's all for now. Happy holidays, and happy diva-watching! E-mail questions or comments to agans@playbill.com.