OFF-BROADWAY FALL 2013 PREVIEW: A Wallace Shawn Sighting, John Kander Without Fred Ebb, Jeanine Tesori and William Finn's Latest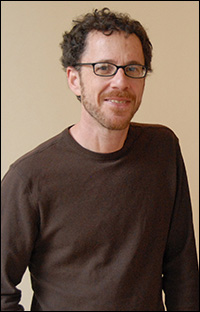 Photo by Doug Hamilton

Primary Stages has gotten in the habit lately of restaging shows it has had success with in the past — i.e., All in the Timing. The latest such is a revival of The Model Apartment, the Donald Margulies drama mounted to acclaim in 1995. One of Margulies' most challenging works (and thought by critics to be among his best), it tells the painful-comic tale about two Holocaust survivors whose retirement to Florida is disrupted by an unexpected and unwelcome visit from their emotionally disturbed daughter. Previews begin Sept. 24.

More misfits are found in Madeleine George's new play at Playwrights Horizons, beginning Nov. 17, and they're all named Watson. Somewhere along the line, George realized there were a number of significant Watsons out there, both fictional and not, and they all possessed a certain amount of intelligence, even if none of them were exactly Alpha Males. The characters in The (curious case of the) Watson Intelligence include Sherlock Holmes' trusty sidekick Dr. Watson, the engineer who built Alexander Graham Bell's first telephone, and the unstoppable super-computer that competed and won on "Jeopardy!" in 2011. To round out this group, George added a "present-day techno-dweeb."

Playwrights Horizons has more oddballs on offer this fall — a couple generations of them, actually — in Anne Washburn's Mr. Burns: A Post-Electric Play. In the whimsical, yet disturbing work, which takes place in a post-apocalyptic world robbed of all electricity, dimly remembered episodes of "The Simpsons" take on the power of orally telegraphed mythology. Opening is Sept. 15. At the same company's Peter Jay Sharp Theatre, Marlane Meyer's The Patron Saint of Sea Monsters tells the tale of the hyper-romantic Aubrey, who believes she's met her soul mate in Calvin, a boozing womanizer. Previews begin Oct. 18.

The Atlantic Theater Company presents the premiere of Ethan Coen's first full-length play, Women or Nothing. Directed by David Cromer, the play follows two women who are so desperate to have a child, one of them is willing to sleep with a man. Opens Sept. 16.

The protagonists of Will Power's Fetch Clay, Make Man may not be misfits — in fact, both were phenomenally successful men — but they are certainly mismatched as bosom friends. One is Cassius Clay, the proud, self-determining boxing icon who would become Muhammad Ali. The other is Stepin Fetchit, the film actor who made millions by playing various cliched variants on the subservient black man. Des McAnuff directs the drama at New York Theatre Workshop, with an opening Sept. 1.