OFF-BROADWAY FALL 2013 PREVIEW: A Wallace Shawn Sighting, John Kander Without Fred Ebb, Jeanine Tesori and William Finn's Latest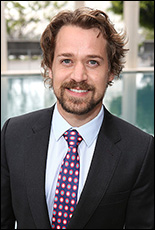 Photo by Ryan Miller/Capture Imaging

Perhaps only theatre old-timers realize this, but The Commons of Pensacola represents a reunion of some of the team of the A.R. Gurney hit Sylvia. In that comedy, Sarah Jessica Parker played, well, a dog, and Blythe Danner played a dog owner's exasperated wife. In Amanda Peet's The Commons of Pensacola, at Manhattan Theatre Club, they portray members of a family weathering a major financial crisis. Previews begin Oct. 22.

Finally, Classic Stage Company opens its season with a new staging of Romeo and Juliet, directed by Tea Alagic. As has been CSC's habit of late when mounting revivals of classics, the cast is star-strewn. Among the players are William Hurt as Friar Laurence, T.R. Knight as Mercutio and Daphne Rubin-Vega as the Nurse. Previews begin Sept. 27.

Also on the boards this fall: Horton Foote's The Old Friends, starring Betty Buckley, Hallie Foote and Lois Smith, gets its world premiere at the Pershing Square Signature Center; The Bronx Bombers, Eric Simonson's new play about the New York Yankees, starting at Primary Stages on Sept. 17; Small Engine Repair, MCC Theater's production of John Pollano's play about three long-time friends who meet off-hours in an out-of-the-way repair shop, which begins performances Oct. 30; And Away We Go, Terrence McNally's romp through theatrical history, from the Ancient Greeks to the American premiere of Waiting for Godot, commencing at The Pearl Theatre Company on Nov. 12; All the Faces of the Moon, the world premiere of tireless monologist Mike Daisey's new work has him telling a story over the course of a lunar month, with a new monologue every night, at the Public Theater, beginning Sept. 5; Cheri, Martha Clarke and Tina Howe's fusion of theatre, live music and dance, based on Colette's novella about the forbidden love between a young man and an older woman in Belle Époque Paris, at Signature Theatre in November; Fun Home, the world premiere of Jeanine Tesori and Lisa Kron's musical based on Alison Bechdel's book about a graphic novelist who dives into her past when her father unexpectedly dies, also at the Public, beginning Oct. 1; How I Learned What I Learned, playwright August Wilson's autobiographical solo play, performed at the Signature Theatre by Ruben Santiago-Hudson in November; and, at the Public, Scenes from Life in the Country, the fourth and last play in playwright Richard Nelson's hyper-of-the-moment "Apple Family" series. No opening date on this yet, so, of course, we don't know the date on which the play's action takes place.

Editor's Note: The Off-Broadway universe — like the actual universe — is wide, unknowable and ever-expanding. No survey of the scene can even pretend to be exhaustive. Thus, this overview is not intended as comprehensive. Check out our Off-Broadway listings for more information throughout the season.