ONSTAGE & BACKSTAGE: Revisiting My Past With Ralph Macchio and Avoiding Disaster! on Opening Night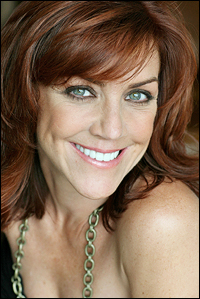 Photo by Robert Mannis

I had Mary and Jackie on the "Chatterbox" because I wanted to promote the show they did that weekend at 54 Below with Kristine Zbornik and Christine Pedi. It was hi-larious...especially Kristine's opening number. She sang, "This is my opening... my opening number!" Then as the song went on, she would sing, "And if you don't like it, you can kiss my opening... my opening number!" Then Kristine laid on the piano and did a "dance" where she twirled her legs in the air. Her legs were sticking straight up and right after she asked, "Hey, you in the back! Did you see my opening? My opening number!" So great! They also did a segment where people asked questions from the audience. The ladies were asked if they would do onstage nudity. Zbornik said, "I don't have a problem being nude in front of a large group of people." Then she added, "Only when it's with one other person."

Right before the 54 Below show, James and I went to Hurley's for Andrea McArdle's surprise 50th(!) birthday party. A few nights before, she saw Disaster! and I knew about the upcoming surprise party, but I was wondering what she thought was doing Saturday night. I asked her what her plans were and she told me she was having dinner with Tommy Tune. Afterwards, she said she was having dessert with Carol Channing. I felt so anxious trying to keep the party a secret that I just murmured, "Sounds fun" and faded out. When she arrived at the party, we all shouted "Surprise" and I immediately went up to her and told I had known about the party and that's why I had acted weird that other night when she told me her plans. She laughed and said, "Oh! I just thought 'Bitch is jealous.'" I love that she thought of me as the name "bitch." The party had some amazing cake pops made by Mandiecakes that looked like Little Orphan Annie. When Andrea held one up she said, "We got Annie!" Brava "Annie" film reference! She then said, "These are better than a p***s pop." Brava X-rated film reference?

For the opening of Disaster!, we decided to get the cast gift bags with 70's products. We got LIFE magazines from 1972, cans of TaB and 1970's record albums that featured songs from the Disaster score, and then we went to an amazing store on the Lower East Side called "Economy Candy." We wound up getting a bunch of delish vintage candy from the 70's: Candy cigarettes, rings with a big piece of candy as the stone, Fruit Stripe gum, Pop Rocks and Zotz. Speaking of Zotz, Juli didn't know what they did, so when they started to foam in her mouth she panicked and thought she was having an allergic reaction.