PLAYBILL PICKS: Breakout Performances of the 2013-14 Broadway Season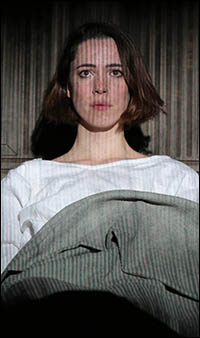 Photo by Joan Marcus

Rebecca Hall's first time on Broadway was also the first Broadway revival of Machinal, Sophie Treadwell's Expressionist play based on the real-life murder trial of Ruth Snyder. Playing the Young Woman, a nondescript person trapped in a passionless marriage with an unwanted child, Hall portrayed her character's deeply rooted panic and claustrophobia inspired by the machinery of modern life through impressively delivered stream of consciousness monologues. "In the play, she's described as a young woman who's like any woman. I think Treadwell is trying to say there is nothing particularly extraordinary about her. She's an Everywoman, and the story's about how an ordinary woman, in not extraordinary circumstances, is driven to murder. Nothing makes her mad or crazy. She's normal," Hall told Playbill.com. Read Playbill.com's interview with Hall here.