PLAYBILL PICKS: Breakout Performances of the 2013-14 Broadway Season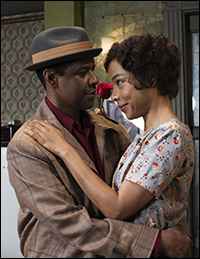 Photo by Brigitte Lacombe

U.K. actress, Sophie Okonedo, an Academy Award nominee for "Hotel Rowanda," made her Broadway debut as the dutiful Ruth Younger in the revival of Lorraine Hansberry's A Raisin in the Sun. While the production may get its above-the-title star wattage from Oscar and Tony winner Denzel Washington, but it was Okonedo's layered performance – anchored in longing, heartache and hope – that brought the struggle of the Younger family to life. "I like the way she copes," Okonedo told Playbill at the opening night performance of Raisin. "She copes in many different situations and tries to make the best of things. She has enormous heart."