PLAYBILL PICKS: Breakout Performances of the 2013-14 Broadway Season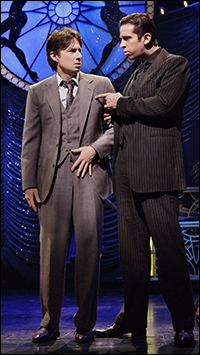 Photo by Paul Kolnik

Perhaps not since Sweeney Todd have Broadway audiences had a killer they could root for as much as Nick Cordero's Cheech – a gangster hit man with a flair for the dramatic – in the Woody Allen musical Bullets Over Broadway. The tall tough guy, who proves to be the real talent behind Bullets' play within a play, knows his way around a machine gun and a tap routine. In a cast of Broadway heavyweights, it's Cordero and his knockout performance of the Susan Stroman-choreographed "Tain't Nobody's Biz-ness If I Do" that kills it - as the kids say.