PLAYBILL PICKS: Breakout Performances of the 2013-14 Broadway Season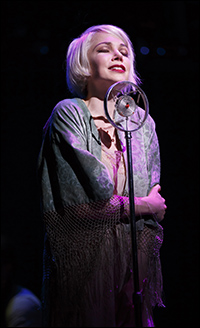 Photo by Joan Marcus

Academy Award nominee Michelle Williams made her Broadway debut this season in the well-worn heels of Sally Bowles, the character first created by Christopher Isherwood in "The Berlin Stories," who was brought to musical life by John Kander and Fred Ebb. Joined by Tony-winning Cabaret veteran Alan Cumming, Williams' riveting portrayal of Bowles is that of a woman who is never sure of what it is she is running from or toward. "I couldn't put Sally down," Williams told Playbill. "It was in the shower with me, it was in the car with me... Something about it really had its hooks in me from the get-go, and thinking about it, and working on it, and thinking about the songs and playing with them gave me joy. That's what I followed. It wasn't a conscientious move about doing Broadway. I just followed the joy, and it landed me here... I never waivered from it. I wanted to do it immediately."