PLAYBILL PICKS: Breakout Performances of the 2013-14 Broadway Season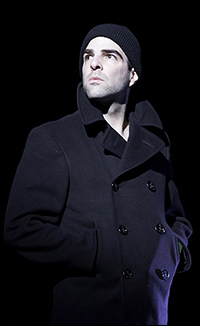 Photo by Michael J. Lutch

In Zachary Quinto's Broadway debut, the star of "American Horror Story" and the "Star Trek" films displayed an amazing ease onstage, investing the role of Tom with great emotional depth. In fact, Quinto brought new dimension to the narrator of the memory play, a trapped young man unable to live the life for which he desperately yearns. And, when his mother — the equally stellar Cherry Jones — accused him of purposefully bringing an engaged "Gentleman Caller" to the Wingfield home, Quinto's dumbfounded astonishment and pain were palpable.