PLAYBILL PICKS: Breakout Performances of the 2013-14 Broadway Season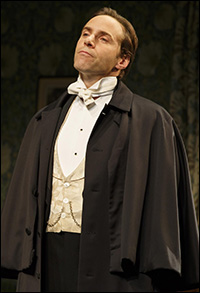 Photo by Joan Marcus

Alessandro Nivola was a standout in a terrific company that brought the little-produced Terrence Rattigan play The Winslow Boy, which managed to deliver all the excitement and suspense of a great courtroom drama without a single courtroom scene, to full life. The dashing actor was never less than compelling as Sir Robert Morton, the self-assured, egotistical lawyer, who leads the defense of The Winslow Boy, but is unable to completely let down his own defenses. And, in an excitingly gripping scene that concludes the first act, Nivola interrogates the young Ronnie so forcefully, making the audience believe he may be guilty, only to then shockingly declare his innocence.