PLAYBILL PICKS: Breakout Performances of the 2013-14 Broadway Season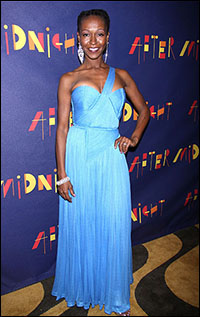 Photo by Joseph Marzullo/WENN

In the jazz-age musical revue After Midnight, dancer Dormeshia Sumbry-Edwards shines in the musical numbers "The Skrontch" and "Raisin' the Rent"/"Get Yourself a New Broom," where she demonstrates her tap-dancing skills with precision and expertise — nailing the fast-paced choreography by Warren Carlyle. The dancer has also been seen on Broadway in Bring in 'da Noise, Bring in 'da Funk and Black and Blue. Check out her tapping talents here, where she performs at the Stockholm Tap Festival 2013.