PLAYBILL PICKS: Breakout Performances of the 2013-14 Broadway Season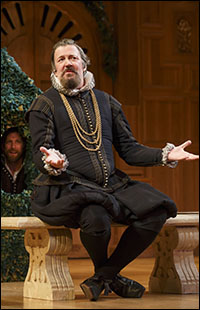 Photo by Joan Marcus

Stephen Fry raised eyebrows and inspired laughter as he confidently strutted onstage in cross-gartered yellow stockings while playing Malvolio in Twelfth Night, Shakespeare's comedy about mistaken identities and misguided attractions. Making his Broadway debut, Fry depicted Malvolio, a man deluded by his own self-importance, in a performance that was hilarious and also thoughtful, delving into his character's insecurities as well as his ambitions. Malvolio is the target of an embarrassing trick plotted by his peers, and Fry's portrayal of him inspired sympathy from the audience and communicated to them why he was such an easy victim. Upon reading a forged love letter, Malvolio states, "I will be proud," and Fry should say the same of his performance.