PLAYBILL PICKS: Readers Share Their Wish List for Bette Midler's Next Broadway Show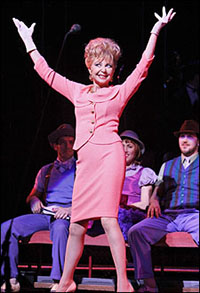 Photo by Joan Marcus

Tim Stuff Cora Hoover Hooper in Anyone Can Whistle!!!

Theatre lovers have been hoping that someone might take a risk and revive Stephen Sondheim and Arthur Laurents' Anyone Can Whistle on Broadway. Midler's star casting would certainly keep seats filled, and we'd love to hear her sing "Me and My Town" and "Is There A Parade in Town?"