PLAYBILL PICKS: Readers Share Their Wish List for Bette Midler's Next Broadway Show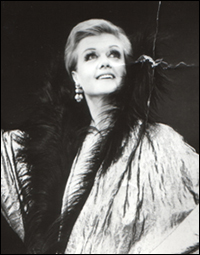 Photo by Friedman-Abeles

Gap Yonks Mame
Janet Moskowitz Mame
Tom Quicksell MAME
Cheryl Newman-Whaley MAME!!!
Nicole Tori Mame!
Pam Creasman Wheeler Mame!
NBRobin She would be a fabulous and sassy "Mame"

In addition to Hello, Dolly!, the Jerry Herman musical Mame would be a fantastic vehicle for Midler, who could make a meal out of "It's Today" and "If He Walked Into My Life."