PLAYBILL PICKS: Readers Share Their Wish List for Bette Midler's Next Broadway Show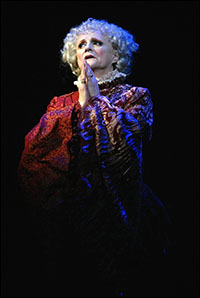 Photo by Joan Marcus
Meg Little Madame Morrible!
Tracey Chiriboga Madam Morrible in Wicked!
Brian Bacon Madame Morrible in Wicked
DKlintworthMD I'd love to see Bette Midler's take on Madame Morrible in "Wicked". It gives her the chance to be both funny and evil all at once.

The deviously imperious school mistress in Stephen Schwartz and Winnie Holzman's Wicked would take Midler back to her "Hocus Pocus" roots.