PLAYBILL PICKS: The Top Theatre Stories of 2012; "Smash," "Les Miz," Theatre Renovations, Rebecca and More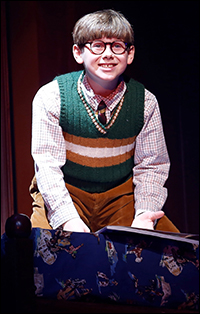 Photo by Carol Rosegg

WE GOT A LOT OF CHRISTMAS: One could get a holiday cheer overdose hanging around Times Squares these days. Limited-run, Christmas-themed musicals have become a regular sight on New York in recent seasons. But this year we may have reached the saturation point. Elf and Dr. Seuss' How the Grinch Stole Christmas returned. They were joined by the new regional favorite A Christmas Story, The Musical, based on the popular film of the same name. And, though not strictly a holiday show, Annie, now in revival at the Palace, does take place entirely during the Christmas season. Result: For perhaps the first time in history, department stores weren't New York's biggest employer of Santa impersonators. Have you read the Playbill Picks feature about the theatre's greatest Christmas scenes?