Playbill Poll: Our Readers Cast the Title Role of the Upcoming Film Adaptation of Pippin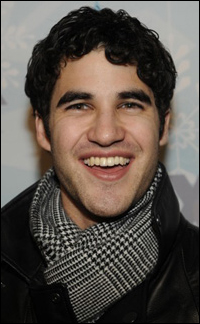 photo by Mark Davis/FOX
Lexi Ambrose: Darren Criss!!
Maeve Riley: I'd say either Darren Criss or Hunter Parrish
Lea Passione: Aaron Tveit, Jeremy Jordon, or Darren Criss
Gwion Jones: Jonathan Groff, Darren Criss, or Aaron Tveit.
Criss made his Broadway debut in 2012 as J. Pierrepont Finch in How to Succeed in Business Without Really Trying. He is best-known for playing Blaine Anderson on the hit FOX television comedy "Glee." Criss made his feature film debut in 2012 in the comedy "Girl Most Likely." He also performs in the HBO documentary "Six By Sondheim."