Playbill Poll: What Musical Theatre Icon Would You Like to See in a Broadway Solo Show? Readers Respond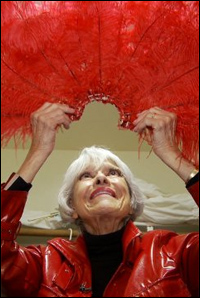 Photo by Dramatic Forces

@JasonMangano1: Carol Channing!!!! Imagine the Hello Dolly stories

Carol Channing is a Tony Award winner for her performance in Hello, Dolly! and is also the recipient of a 1968 Special Tony Award and the 1995 Tony Award for Lifetime Achievement. She has also been Tony-nominated for The Vamp, Show Girl and Lorelei. Her other Broadway credits include Four on a Garden, Wonderful Town, Gentlemen Prefer Blondes and Lend an Ear, among others.