Playbill Poll: What Should Lea Michele's Next Broadway Musical Role Be? Readers Respond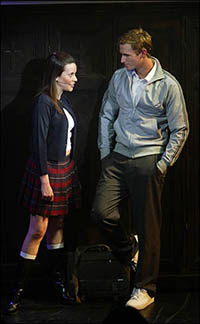 Photo by Joan Marcus

Chiara Johnpeter: Ivy in Bare the musical

Jon Hartmere and the late Damon Intrabartolo's musical had a 2000 Los Angeles premiere. Following the Los Angeles production, Bare began an Off-Broadway run at the American Theatre of Actors (Chernuchin Theatre) March 25, 2004. A re-imagined version of Bare returned Off-Broadway in December 2012.