Playbill Poll: What Stage Work Should "Glee" Actor Chris Colfer Star In? Readers Respond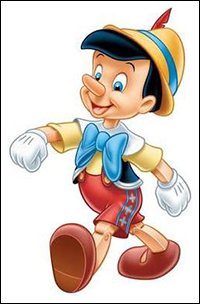 Disney

@thewishingspell: Pinocchio!!
@colferisanangel: I think @chriscolfer should star in a stage production of Pinocchio. But like, sexy Pinocchio.

Colfer, who shows a striking resemblance to the famed Disney character Pinocchio, previously tweeted, "Dear Disney on Broadway, I fully accept your offer to be Pinocchio…as soon as you ask." If Disney has plans to adapt the classic film for the stage, Colfer would seemingly be a perfect choice.