PLAYBILL POLL: Who Should Play Harold Hill in NBC's Live Television Broadcast of The Music Man?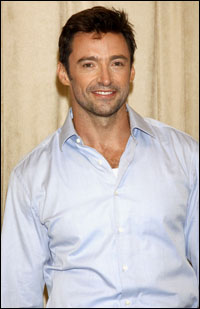 Photo by Joseph Marzullo/WENN
Bill Rogers: Hugh Jackman
Jean Lohrius: Hugh Jackman
Pauline Patterson: Hugh Jackman!
@Piscesboy69: @playbill @nbc The answer is pretty obvious: Hugh Jackman as Harold Hill.
Hugh Jackman was nominated for an Olivier Award for his performance in the Royal National Theatre's production of Oklahoma! He won the Tony Award for Best Leading Actor in a Musical for his performance in The Boy from Oz, and in 2012 the Australian native was awarded a Special Tony Award for Extraordinary Contribution to the Theatre Community. Jackman will host the 68th Annual Tony Awards, which will be broadcast live from Radio City Music Hall June 8 beginning at 8 PM.