Playbill Poll: Who Should Star as Fiyero in a Film Adaptation of Wicked? Readers Respond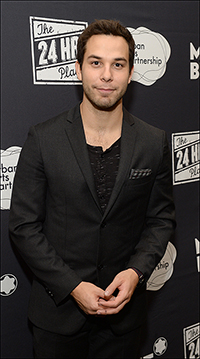 Photo by Michael Kovac/Getty Images for Montblanc

Andrea Knoll: Skylar Astin
@Last_five_years: @playbill @WICKED_Musical I like the idea of Skylar Astin

Skylar Astin, who starred in the original Broadway cast of the Tony-winning Spring Awakening, played Jesse, the love interest, in the film "Pitch Perfect," about competing college a cappella groups. The actor has also appeared on the television series "Girls" and as Mark in the Hollywood Bowl production of Rent.