Playbill Poll: Who Should Star as Fiyero in a Film Adaptation of Wicked? Readers Respond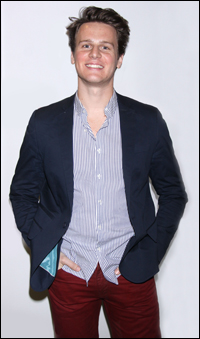 Photo by Joseph Marzullo

Whitney West: Jonathan Groff would make an amazing Fiyero, I think! Not only is he good looking, his voice is spectacular.
@ctbilello: @playbill @WICKED_Musical Jonathan Groff!

Tony Award nominee Jonathan Groff rose to fame playing the radical teenager Melchior Gabor in the Tony-winning musical Spring Awakening. The actor, who has gone on to success on the small screen in the television series "Glee" and "Boss," will appear in the HBO film adaptation of Larry Kramer's The Normal Heart and "Looking," a new HBO comedy series about four gay friends. We would love to see him make the jump to a starring role on the big screen. Read the recent Playbill.com interview with Groff here.