Playbill Poll: Who Should Star as Fiyero in a Film Adaptation of Wicked? Readers Respond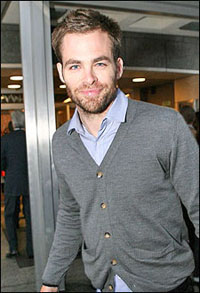 Photo by Michael Rueter/Capture Imaging

Nathan Hinds: I think Chris Pine would be a good choice, depending on his work in the Into the Woods film.

Chris Pine is known for his film work in "Star Trek," "Rise of the Guardians," "Unstoppable" and more. The actor is also set to star as Cinderella's Prince in the film adaptation of Into the Woods.