PLAYBILL POLL: Who Should Star in Upcoming Musical Adaptation of "Pretty Woman"? Readers Respond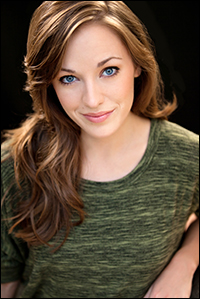 Photo by Nathan Johnson Photography
Roger Gindi: Laura Osnes. After all this is another sort of Cinderella story.
Ron Hallsten: Laura Osnes. She can sing, she can act, she's the right age and she is one of the most versatile people in the theater. Laura has tackled many diverse roles from Sandy (Grease) to Ella (Cinderella) with stopovers as Bonnie Parker (Bonnie and Clyde) and Hope Harcourt (Anything Goes) among others. I would love to see her in the lead of Pretty Woman.
A two-time Tony Award nominee, Osnes was most recently seen on Broadway in the revival of Rodgers and Hammerstein's Cinderella. She can currently be seen as Polly Peachum in the Atlantic Theatre Company's revival of The Threepenny Opera, which began performances March 12 and will officially open April 7 at the Linda Gross Theater.