PLAYBILL THEATRE WEEK IN REVIEW, March 30-April 5: The Critics Respond to Lucky Guy, Kinky Boots; Stritch's Last Stand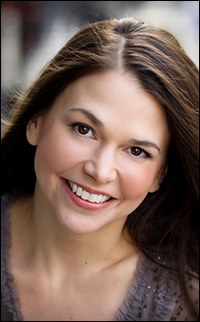 Photo by Laura Marie Duncan

Heard of the Encores! series of concertized Broadway musicals over at New York City Center? Sure, you have! Big success, lo these past couple decades.

Now, New York City Center has announced that Jeanine Tesori will serve as artistic director for the new Encores! Off-Center. The concert-production series will focus Off-Broadway musicals, and will launch this summer. The debut production will be the Depression-era Marc Blitztein political musical The Cradle Will Rock (which, technically — and famously — premiered on Broadway, although the engagement was brief and unofficial). Also on the schedule are the 1997 musical Violet by, ahem...Jeanine Tesori; and the folky pop-rock musical I'm Getting My Act Together and Taking It on the Road.

Akin to the Broadway series, the orchestra and cast will perform together on stage for Encores! Off-Center productions. Each show will receive a brief rehearsal period followed by five performances.

***

Bring a movie star in, and guarantee yourself an audience, critical approval or no. Right? Not always.

This season's Broadway revival of Tennessee Williams' Cat on a Hot Tin Roof was built around one name: Scarlett Johansson, who played Maggie. The reviews were mixed, but one imagined the show would draw a crowd regardless.

Not so. The play, which closed on Broadway March 30, failed to recoup its investment, the New York Times reports.

The production was the third revival of Cat on a Hot Tin Roof within a decade. A Cat may have nine lives, but perhaps they're not too be lived in such quick succession.

***

Finally, the famous and the critical turned out to bid farewell to Elaine Stritch this week. The octogenarian legend has vowed to retire and return to her native Michigan after a final spate of cabaret performances at the Upper East Side's tony Cafe Carlyle, beginning April 2.

Half of the show was in the audience. A couple feet from the stage sat Bernadette Peters. Across from her was Tony Bennett. Next to Tony was Liza Minnelli, and next to her was Michael Feinstein. Near the door was James Levine of the Met. And in the far corner was Tom Hanks, his wife Rita Wilson, and Martin Short. Mixed in among these bold-faced names were some ink-stained wretches from the New York Times, New York Post, The Daily News, AM New York and, well, Playbill. (That would be me. Maybe you saw my overnight report on April 3?)

The 88-year-old Stritch was her usual mix of salty cynicism and teary sentimentality, if a bit more doddering in her delivery. As a piece of cabaret, the evening was more talk than song, though her longtime musical director Rob Bowman sat at the ready at the piano the whole while. Stritch sang a total of three numbers, each lasting about a minute. The remainder of the hour-long show was taken by reminiscences, some of which were prompted by cards plucked out of a silver bowl by members of the audience.

But the audience probably didn't care much what Stritch did. She could have read from her itemized Hotel Carlyle bill, and that would have been fine.