PLAYBILL.COM'S THEATRE WEEK IN REVIEW, Feb. 22-28: Audra McDonald to Play Billie Holiday and Behind-the-Scenes Drama With Annie Tour



Photo by Autumn de Wilde
Last fall, jazz singer Dee Dee Bridgewater played the legendary songstress in Lady Day, a work written and directed by Stephen Stahl, at the Little Shubert Theatre. That show concluded Jan. its run 5.

What would induce producers to the seeming insanity of mounting a rival play about Holiday in the same season? The interest of five-time Tony Award-winning actress Audra McDonald, that's what.

McDonald will return to Broadway in Lanie Robertson's play with music, Lady Day at Emerson's Bar and Grill, which will begin performances March 25 at Circle in the Square. It will officially open April 13, under the direction of Lonny Price. The Broadway production will be a limited, 10-week engagement, produced by Jeffrey Richards and Jerry Frankel.

The 1959-set play, which centers on one of Holiday's final public appearances, takes place in Philadelphia four months before the singer's death. The show was an early hit for the young Vineyard Theatre way back in 1986, starring Lonette McKee.

***

Broadway producers were doubtless overjoyed by a decision handed down this week by the Tony Awards Administration Committee. The body voted last month to allow the Tony Nominating Committee the ability to expand or reduce nominees in the four major Tony categories: Best Musical, Best Play, Best Revival of a Musical and Best Revival of a Play.

The key word in that last sentence is expand. The ruling will allow a maximum of five nominees per category (rather than the current four nominees) should more than nine shows be eligible in a given category. This judgment means that more shows can be honored, thus allowing more producers to march around Times Square each spring boasting that they are the backers of a Tony-nominated show.

***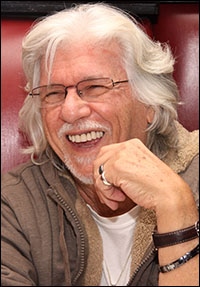 photo by Joseph Marzullo/WENN
Librettist Martin Charnin has always been a fierce and vocal protector of his best-know credit, Annie. He proved that again this week, publicly stating that, as director of a new tour of a musical, he would not be adhering to the model of director James Lapine's recent Broadway revival, which closed in January after a disappointing run.
"It will... most importantly, approach the performances in a very truthful way, restoring the humor, strength, heart, and joy that are vital components of Annie, and that were in short supply, in the recent revival," Charnin said of his new stating.
Such breaking of ranks is rare in theatre circles. Playwrights and composers are often displeased by new productions of their works, but they usually keep their grievances to themselves and rarely say so for the record.
If Charnin expected his co-authors, Charles Strouse and Thomas Meehan, to stand by his side, he was mistaken. Soon after, the two men issued a statement. It said, in part, "Neither of us were interviewed for the article in which Martin Charnin speaks for the three original creators of Annie. Contrary to Martin, we admired James Lapine's vision for the Broadway revival. Did we miss some moments from the past? Of course, but the production held many new and inspired surprises, including the big tap-dancing number that made for an exciting finale."