The Spider-Man Chronicles II: A Guide to Spider-Man Turn Off the Dark's Final Year of Broadway Drama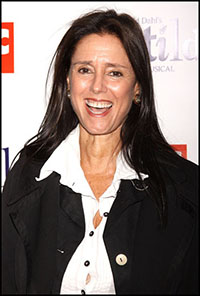 Photo by Joseph Marzullo/WENN

MARCH 19: A federal judge sets a May 28 trial date for the copyright infringement case involving Spider-Man original director Julie Taymor, composers Bono and The Edge and producers of the Broadway musical. In November 2011, the fired Taymor filed a lawsuit against the producers of the musical claiming that the producers violated her creative rights and did not compensate her for her work on the musical. In response to Taymor's suit, the producers filed an answer and countersuit, claiming that Taymor refused to fulfill her contractual obligations. A tentative deal settling the dispute over her role in the creation of the musical was reached with 8 Legged Productions, the producer, in August 2012, but terms were not released, and a document filed Aug. 30 in the U.S. District in Manhattan said the case could be re-opened if the agreement broke down. Judge Katherine B. Forrest of Federal District Court in Manhattan ordered March 15 that the parties may conduct discovery through May 1. The order came four days after the judge, during a closed-door session with the various sides, expressed frustration that they had not been able to settle disputes in August.

APRIL 10: There will be no Spider-Man trial. Julie Taymor, Glen Berger and 8 Legged Productions LLC announced that the pending litigation between them has been settled by mutual agreement of all parties. The parties' settlement agreement resolves Taymor's claims against 8 Legged Productions in connection with her work on the book of the musical with respect to both the current New York production and subsequent productions. Details of the agreement were not announced.

MAY 15: Producers of Spider-Man are ordered by Justice Ellen M. Coin of State Supreme Court in Manhattan to turn over any relevant information to Richard Kobak, the stuntman who claims he suffered a concussion, whiplash and two holes in his knees while performing in the title role.

AUGUST 6: Technical misadventure returns to the Broadway production. The Aug. 6 evening performance of the high-flying musical is cancelled minutes before curtain due to technical difficulties.