The Way He Was: Remembering Marvin Hamlisch, the Man and the Music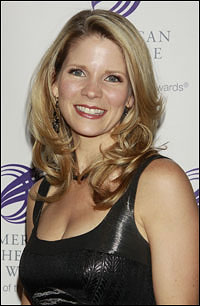 Photo by Joseph Marzullo/WENN

THE STARS SALUTE MARVIN: Kelli O'Hara
Broadway leading lady Kelli O'Hara, who created the role of Susan in the Hamlisch musical Sweet Smell of Success: "It was huge for me to be in a room working with a Pulitzer Prize–winning composer on a new piece that 100 years from now, because of its iconic nature, will still be identifiable as Hamlisch. The piece was so beautiful, dark and operatic, but it was not embraced the way it should have been because it followed on the heels of 9/11. Still, Marvin's concern was only for me, for my feelings, my comfort. When they cut one of my songs he said, 'You know, they used to cut songs for Ethel Merman, too.' When we worked at the keyboard he would do whatever was more comfortable for me. That this genius was so beautiful to me will remain one of the highlights of my life."