You Can't Stop The Beat: Top Ten Songs By Marc Shaiman and Scott Wittman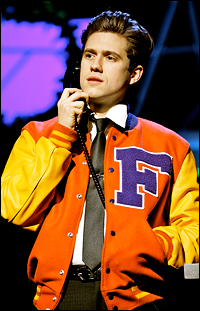 Photo by Joan Marcus

9. "Goodbye" from Catch Me If You Can

Another impassioned farewell, this one from an actual musical in real life, Catch Me If You Can's "Goodbye" is further evidence Shaiman and Wittman are in a class by themselves. The lyrics manage a fantastic trick of being optimistic and looking forward without offering any sugarcoating or platitudes. Musically, this is kind of what "My Way" would sound like if it were written today, or maybe works by Burt Bacharach if he'd been a few decades younger. It's the kind of pop song that might have evolved if Broadway had continued to feed the pop charts instead of being relegated to the easy listening bin.