Opera star and five-time Grammy winner Renée Fleming first made her Broadway debut in the 2015 Broadway production of Living on Love. Now, the world-renowned soprano returns to Broadway as Nettie Fowler in the revival of Carousel and has earned a Tony nomination to boot.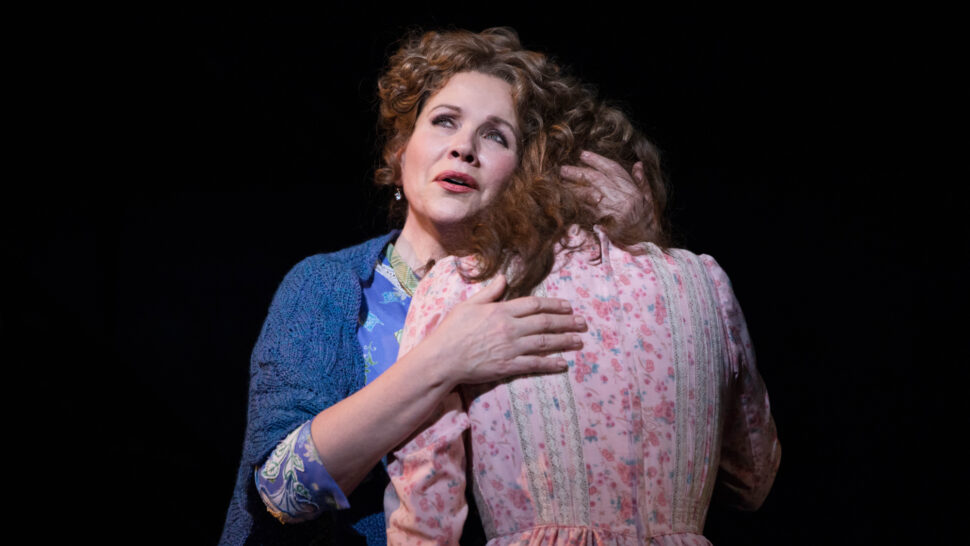 Her classic roots make her proud of the ten nominations Carousel has earned, including one for Best Revival of a Musical. "All the hard works pays off and all the attention brought to a really classical musical that makes me very happy because Rodgers and Hammerstein are very important in my life," she says. "I sing their music a lot, but this piece is truly a masterpiece."
Fleming may have made her name in the world of opera, but it turns out she had a place in the theatre from a young age. "My parents were both high school vocal music teachers," she explains. "I had two siblings growing up—now I have three—but we all performed in musicals, so between all of us there were probably four or five musicals a year we'd learn. I was Eliza Doolittle [in My Fair Lady] twice before I finished high school. But then I had a life in opera, so it's really fun to come back to it."
Up against her co-star Lindsay Mendez in the same category, Fleming calls the relationship between Nettie, Mendez's Carrie and Tony nominee Jessie Mueller's Julie "the foundation of the piece," and she hopes that she brings the fun to the dynamic with her Nettie.
Watch the full video interview above.