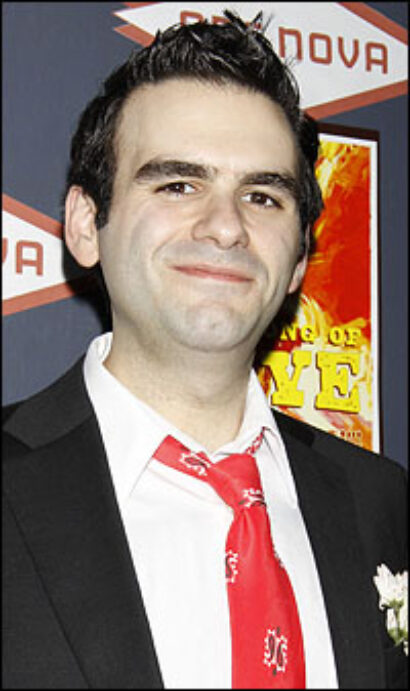 John Simpkins directs the performances, which feature brand-new holiday songs as well as old favorites. The 4th Annual Joe Iconis Christmas Spectacular plays Dec. 16 at 8 PM, Dec. 17 at 7 PM and 10 PM, and Dec. 18 at 8 PM.
Lanzarone appears at the Dec. 16 concert, Wetherhead will play the 7 PM concert Dec. 17, Leavel will play the 10 PM concert Dec. 17, and Graff will be seen Dec. 18.
The performers join Tony Award winner Daisy Eagan (Dec. 17 at 10 PM, Dec. 18), Adam Heller (Baby It's You!), Jose Restrepo (Grease), Taylor Trensch (Spring Awakening), Eric William Morris (Mamma Mia!), Ben Arons, Bill Coyne, Jenny Donoghue, Katrina Rose Dideriksen, Seth Eliser, Alexandra Ferrara, Danielle Gimbal, Tricia Giordano, Molly Hager, Ian Kagey, Jessica Kent, MK Lawson, Rachel Lee, Lorinda Lisitza, Maria Malanga, Lauren Marcus, Ray Munoz, Max Pallman, Melissa Rapelje, Ashley Rodbro, Rob Rokicki, Will Roland, Mike Rosengarten, Katie Schorr, Tim Shea, Rachel Sussman, Jared Weiss, Jason "SweetTooth" Williams and Ross Wolkenbrod, among others.
The 4th Annual Joe Iconis Christmas Spectacular is produced by Jennifer Ashley Tepper.
Iconis penned the Drama Desk Award-nominated Bloodsong of Love, The Black Suits, ReWrite and The Plant That Ate Dirty Socks, as well as the theatrical concert Things to Ruin (cast recording now available on Ghostlight Records at the Playbill Store). For more information, visit mrjoeiconis.com.
Ars Nova is located at 511 West 54th Street. For tickets, call (212) 352-3101 or visit ArsNovaNYC.com.