Nestled in the greenery of Massachusetts, Williamstown Theatre Festival is a bit off the grid—but that's exactly the point. "When artists are here working—playwrights, directors, actors, designers—they're not working on anything else," says artistic director Mandy Greenfield. From its peaceful, isolated setting to its demand for quality art ("We have this catchphrase we use a lot around here: Serious work and serious fun," says Greenfield), Williamstown is a nucleus of serious excellence.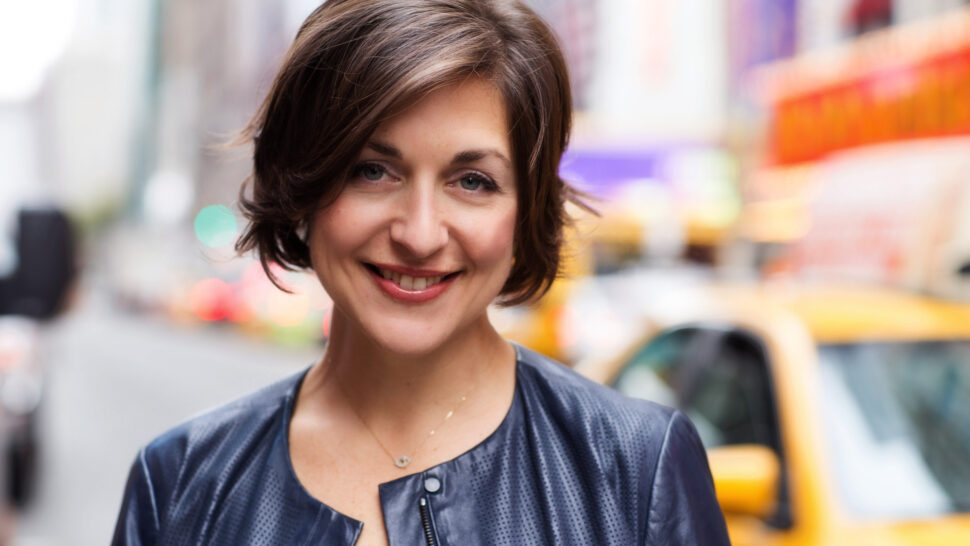 Throughout its 65-year history, the regional theatre has launched productions that have gone on to Tony-winning Broadway runs and buzzed about Off-Broadway mountings, from Jason Robert Brown's The Bridges of Madison County to Bradley Cooper's revival of The Elephant Man to Anna Ziegler's Actually, and fostered creativity of such artists as Michael Friedman, Marsha Norman, and more.
"I definitely sort of tack toward the new," says Greenfield of her own taste in programming a season. "I respond to plays that are engaged with the moment we are alive in and excavating the human experience. If there's one thing we can attribute the wonderful stature of artists coming to work here to, it is the fact that I think they're hungry for that, as well."
A theatrical epicenter, Williamstown grows theatre that populates New York's greatest stages and become familiar titles and pillar works, but Greenfield also feels pride that Williamstown is not solely a pipeline. "The flip side is not every end point is Broadway," she says. "Part of being the Williamstown Theatre Festival is also saying the end goal is to feed the American theatrical landscape at every level. It's about making."
"We are making work that is relevant, we are forming careers that are relevant," she says. "We are a hotbed for the greatest theatrical talent on both ends of the spectrum, completely new and completely luminary."
Here, Greenfield names five of her favorite "things" to come out of Williamstown Theatre Festival.
The Cost of Living by Martyna Majok
Having won the top prize in theatre, Greenfield feels "she can't not say" this play, but her pride emanates from more than Majok's honor. "Martyna Majok's The Cost of Living, which we premiered here and which transferred fully—our production—to the Manhattan Theater Club and, of course, went on to win the 2018 Pulitzer Prize for Drama is one I'm incredibly proud of," Greenfield says, "as much for its insane accomplishment, which is laudable in and of itself, as I am for the degree to which I think it's opened up space for the representation of artists living with disabilities in the American theatre and the way it has contributed to and enlarged that conversation. I feel so super proud."
Jessica Hecht, actor
Tony nominee for A View From the Bridge
"There's another way to come at this, which is the body of work [of an artist]," says Greenfield. "Jessica Hecht is on our stage right now in Doug Carter Beane's The Closet. This is her 11th production at the Williamstown Theatre Festival. When I look at who comes out of Williamstown [they are] actors who feel they must get back to this place and make art. That connects us. That legacy of actors needing this place, feeling that this place gives them something in their artistic life that they can't find elsewhere, that connects us as a legacy directly back to Nikos Psacharopoulos. There are multiple examples, but Jessica is a very powerful one.
Halley Feiffer, actor and playwright
Winner National Young Playwrights' Contest, Lotos Foundation Award for Playwriting
"Halley Feiffer is someone who worked at the Williamstown Theatre Festival as an actor both before me and during my tenure. She was here in Daniel Goldfarb's Legacy the first season I programmed in 2015, but that year I launched a commissioning program. She was among the first commissionees to accept a commission from Williamstown. She wrote Moscow Moscow Moscow Moscow Moscow Moscow, which premiered that season [here] and which MCC Theater will be doing as their inaugural season at their new [Midtown] theatre."
See What I Wanna See by Michael John LaChiusa
"Michael John LaChiusa's R Shomon, which became See What I Wanna See. It was a piece that I saw here initially with Audra McDonald in it and it transferred to the Public, by which point Idina Menzel was in it. I just remember seeing it here—in an early part of my career as a theatre professional—and feeling like I had seen something explosive and magical and really bold and beautiful and it was made with such care and such dignity. And, obviously, having a leading lady of Audra McDonald's stature hand off to a leading lady of Idina Menzel's stature. There is something about that narrative, for me, that was seminal."
George C. Wolfe, director, writer, conceptionist, former artistic director of the Public Theater
Tony winner for Angels in America (1993), Bring in 'Da Noise, Bring in 'Da Funk (1996)
"George Wolfe is one of the greatest directors living on the spinning planet. The phenomenon of these legendary mythological people in our theatrical industry whose mythology begins here. They have roots here. This phenomenon of this place being a launching pad for a career like that feels very important to me and something to cherish and something to foster and something to make noise about."