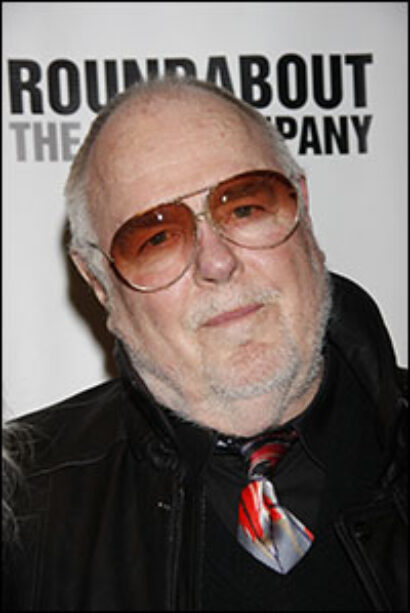 *
For Paul Gemignani, conductor and musical director, the thrill of theatre is "trying to shape a show, getting a new show to work. Getting the best orchestrators, the best musicians, and the best performance out of those musicians."
Gemignani has been feeling that excitement on Broadway for more than 40 years. He is best known for his collaborations with composer Stephen Sondheim on such musicals as Sweeney Todd, Sunday in the Park With George, Passion, Into the Woods, Merrily We Roll Along and Pacific Overtures. Other Broadway credits include Crazy for You, Jerome Robbins' Broadway and On the Twentieth Century.
He has conducted in London's West End, on film and television, and with symphony orchestras. In 2001 he was given a Special Tony Award for Lifetime Achievement. These days he's musical director and conductor of Roundabout Theatre Company's revival of The Mystery of Edwin Drood at Studio 54.
Gemignani grew up in San Francisco. "My mother played the piano. There was always music in the house. I started piano at seven and hated it. I ended up playing percussion, because I liked it best."
On a jazz gig in 1969, he "came as far as Minneapolis. I'd never been east, so I went to Chicago and took a train to New York. An actor friend introduced me to the musical director of Cabaret," Harold Hastings. "I got a job as assistant conductor and playing in its road show."



photo by Joseph Marzullo/WENN
He met Sondheim through Hastings, who was his boss for the road company of
Zorba
as well as musical director of a new 1971 Sondheim show called
Follies
. On the road with
Zorba
, Gemignani was musical director and conductor. Hastings "called and said, 'I have a perfect show for you. Could you come back to New York and do it for me?' I said, 'Is it a conducting job?' He said, 'No.' I said, 'I'm not interested. I've stopped playing. I'm a conductor.'"
Hastings persevered. "He said, 'You'll meet everybody you'll ever need to meet in the business on this show.' I said, 'Who?' He said, 'Hal Prince.' I said I already knew him. He said, 'Michael Bennett' [Prince's co-director and choreographer on Follies]. I didn't know who that was. He said, 'Steve Sondheim.' I had no idea who that was. Remember, I didn't come from that world."
Gemignani still wouldn't agree, so Hastings said, "'Listen, if you don't do this I'm going to fire you the minute your contract's up because you're making a mistake.' I definitely said no, hung up, and talked to friends. They said, 'Are you out of your mind? Go to New York.'"
So he went. "That's when I first met Sondheim. I was a drummer in Follies. I took that show over when Hal Hastings left."
Sondheim, he says, is "probably the best collaborator in the sense that he writes his music and will adapt it and fit it and work on it to make the show work. It's not, 'This is what I wrote, make it work.' It's collaboration, totally." The Mystery of Edwin Drood — Rupert Holmes' music-hall romp based on the unfinished Charles Dickens novel — is a joy, he says. "Somebody said [a show like] this is the reason he went into musical theatre. It's fun, spirited, good-natured."
There's a musical he's never done that he'd like to do — 1964's Funny Girl, the Barbra Streisand starrer. "I love Jule Styne's music. It's a score that needs to be heard."