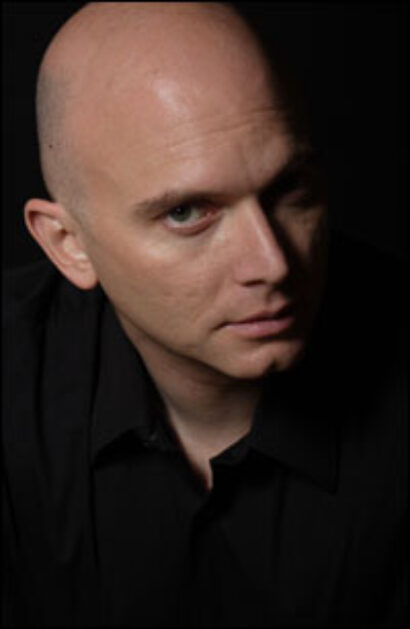 Directed by John Simpkins and produced by Jennifer Ashley Tepper, shows will be offered Dec. 20-21 at 8 PM and 11 PM.
The Joe Iconis Christmas Spectacular will feature special guests Susan Blackwell, Annie Golden,Ripley (Dec. 20 at 8 PM only), Julia Murney (Dec. 20 at 11 PM only) and Cerveris and Loose Cattle (Dec. 20 at 11 PM only).
Iconis "Family Members" who return for the sixth annual Spectacular include Nick Blaemire, Liz Lark Brown, Livie Casto, Sarah Cetrulo, Harrison Chad, Bill Coyne, Katrina Rose Dideriksen, Seth Eliser, Badia Farha, Alexandra Ferrara, Josh Greenblatt, Molly Hager, Dennis Michael Keefe, Jessica Kent, MK Lawson, Rachel Lee, Lorinda LIsitza, Lauren Marcus, Julie Mattison, Eric William Morris, Jeremy Morse (Dec. 20-21 at 11 PM only), Ray Munoz, Kailey Prior, Rob Rokicki, Ashley Rodbro, Krysta Rodriguez (Dec. 20 at 11 PM only), Will Roland (Dec. 20 only), Charlie Rosen, Mike Rosengarten, Lance Rubin, George Salazar, Katie Schorr, Heather Stinson, Rachel Sussman, Taylor Trensch (Dec. 20-21 at 11 PM only), Brandon Uranowitz, Kaylee Verble, Jared Weiss, Jason SweetTooth Williams and Ross Wolkenbrod.
According to press notes, "Joe Iconis and his merry band of musical theatre punks are back by popular demand in this sixth annual insane celebration of all things red and green. Featuring brand new holiday songs, old favorites, tiny elves, enormous reindeer, an inebriated Mr. and Mrs. Claus, and an ungodly number of candy canes, it promises to be the happiest holiday hoedown you've ever seen."
Iconis, whose musical The Black Suits was recently seen at the Center Theatre Group, also penned the Drama Desk Award-nominated Bloodsong of Love, ReWrite and The Plant That Ate Dirty Socks as well as the theatrical concert Things to Ruin. His songs also appeared on the second season of the NBC musical drama "Smash." Read more about his work in Playbill.com's Contemporary Musical Theatre Songwriters You Should Know. 54 Below is located at 254 West 54th Street. Tickets are $25-$35. For more information and tickets, priced $25-$35, call (866) 468-7619 or visit 54Below.com.