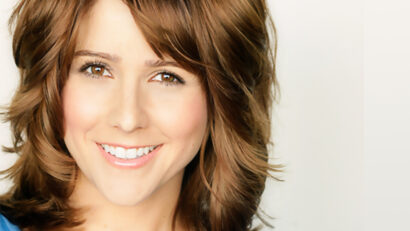 Wicked Moon, which features music by Varick Bacon, lyrics by Powers McElhone and book by Richard Aellen, will be presented Dec. 1 at 1:30 PM. Directed by Pamela Hunt, the reading will feature music direction by David John Madore. Casting will be announced soon. The new musical, according to the York, is described as such: "Meet Arlene Lewis, owner of the Wicked Moon cabaret. Her niece is engaged to marry the wrong man, her best friend would rather talk like a man than trust one, and now the landlord wants to turn the Moon into a sex shop. Add to that a charming Musical Director and a strong-arm man with unusual affinities and the stage is set for a tumultuous weekend in which Arlene must confront her past to discover if she has the courage to take a second chance on love. A romantic comedy for anyone who has taken a chance on love and lived to tell about it."
Unexpected Joy, which is presented in association with Jim Kierstead, features book and lyrics by Bill Russell and music by Janet Hood. The Dec. 2 at 2 PM reading, directed by Sheryl Kaller with music direction by Fred Lassen, will include the talents of Baby Jane Dexter, Emma Hunton, Capathia Jenkins and AnnMarie Milazzo. The new musical concerns "four women – all of them singers, but of various experience and success: Joy, a baby-boomer, her daughter Rachel, Rachel's daughter Tamara, and Lou, the woman Joy is intending to marry. But Joy hasn't told Rachel about her wedding plans and has good reason to be apprehensive. Rachel is married to a successful televangelist and performs regularly on his TV show. And Lou is a self-described 'lesbian terrorist.' When the family comes together for a concert honoring Rachel's father (her mother never married him), the sparks and music fly!"
Who's Your Mommy?, with music by Gerald Sternbach and book and lyrics by Elin Hampton, is scheduled for a Dec. 20 at 4 PM reading. Lynn Taylor-Corbet will direct a cast that features Jared Bradshaw, Alison Cimmet, Alli Mauzey, Mary Gordon Murray and Elyse Wolf. Musical director is Gerald Sternbach. "Every woman knows how to be a great mother, until she has children," according to press notes. "Books may tell you what to expect, but nothing prepares you for your nervous breakdown at the supermarket, the horror that your kid is the bully, or the overall paranoia that everyone is judging you as a ―bad mommy. Four formerly capable meet in Mommy and Me and concurrently ride the eighteen-year emotional roller coaster of child-raising. It's funny and poignant, but mostly funny."
The York Theatre Company at Saint Peter's Is located on East 54th Street, east of Lexington Avenue. For more information visit www.yorktheatre.org.