Presented by Equity's Advisory Committee on Chorus Affairs (ACCA), the ACCA Award, according to press notes, is "the only industry accolade of its kind to honor the distinctive talents and contributions made by the original chorus members of a Broadway musical."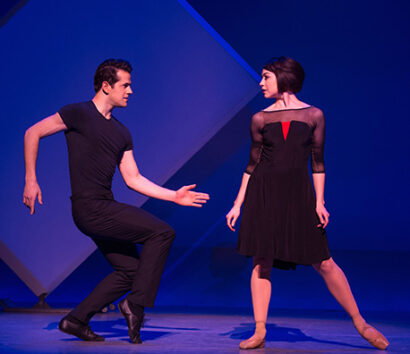 The winners of the 2015 ACCA Award — all of whom were part of the An American in Paris chorus on the musical's April 12 Broadway opening night — are Caitlin Abraham, Will Burton, Attila Joey Csiki, Michael Cusumano, Taeler Cyrus, Ashlee Dupré, Rebecca Eichenberger, Sara Esty, Laura Feig, Jennie Ford, Kurt Froman, Heather Lang, Dustin Layton, Nathan Madden, Gia Mongell, Candy Olsen, Rebecca Riker, Adam Rogers, Sam Rogers, Shannon Rugani, Garen Scribner, Sam Strasfeld, Sarrah Strimel, Charlie Sutton, Allison Walsh, Scott Willis and Victor J. Wisehart.
In reviewing the chorus of each Broadway musical that opened during the 2014-15 theatrical season, ACCA considered "the chorus requirements made by each show's director, choreographer and musical director; the caliber of technical skill used to execute those requirements; and the unique contributions made by the entire chorus to the overall production."
Past Broadway chorus recipients of the ACCA Award are Legally Blonde (2007), In the Heights (2008), West Side Story (2009), Fela! (2010), The Scottsboro Boys (2011), Newsies (2012), Pippin (2013) and Beautiful: The Carole King Musical (2014).