"I almost didn't take Hamilton," admits Ariana DeBose, who originated the megahit musical's Bullet, a pivotal puzzle piece in the choreographed assassination of the show's title character.
She was coming direct from the circus—the one at Broadway's Music Box Theatre, where she understudied (and briefly replaced for a handful of performances) Pippin's Leading Player. But the young actor wanted a leading role all to herself.
"I don't like being a part-time leading lady," she says. "I really wanted to know what that felt like to have to do that track eight times a week. I wanted that responsibility. I always felt in my bones that I could handle it, and I've always had something to say…which I think is a product of youth. I was—forgive the phrase—young, scrappy and hungry, but every time I was met with a challenge, I would like to think that I rose to it. And, I think that's why I consistently worked, to be perfectly honest."
She sits to talk her about career at Glass House Tavern, where she sat less than four years prior in 2013 to discuss her Broadway beginnings. Soon she'll head off to her Thursday night performance of A Bronx Tale, the musical in which she steals the spotlight and has earned her place as a true leading player.
It seems nothing and everything has changed since that first Playbill interview. DeBose is still candid and charming, she's never afraid to speak her mind, and Broadway is still a dream come true. Yet, now at 25 and after four other Broadway shows, including the whirlwind of Hamilton, it's her time to shine.
It wasn't luck or happenstance that landed her in A Bronx Tale. It was hard work and goal-setting.
"Ultimately Hamilton was my last, 'I'm gonna go balls out [in the ensemble]'—forgive the phrase—'and this will be it. After that, no more.' I made my partner Jill [Johnson] say, 'Alright, babe. You're going to stick to it, so after Hamilton, you're going to play leads. You have to wait for it; you have to wait for the right one to come your way,' and I [thought], 'Alright, I'm going to do it.' Thankfully, my wait wasn't that long."
Before Bronx Tale, DeBose was often asked to cover—dancing in the ensemble regularly and understudying the lead. For the true triple-threat, becoming a constant cover was easy; breaking out of that track was harder.
"A lot of people throughout the course of my journey thus far have looked at me and told me that I am insane because I have left shows without other jobs to go to, but I've always listened to that inner voice," she says. "I know I'm young, but I know I have something to offer, so I'm going to keep plugging at it until you say yes. Because somebody will. One day I'm going to walk in, and I'm going to blow your mind. I don't know what day it's going to be, but that's what I kept working towards.
"I had to actively choose to stop saying 'yes' to covering, and there was a time where companies would say, 'Why? We don't understand.' I took some flak for it for a minute, but I stuck to my guns, and thankfully it's paid off."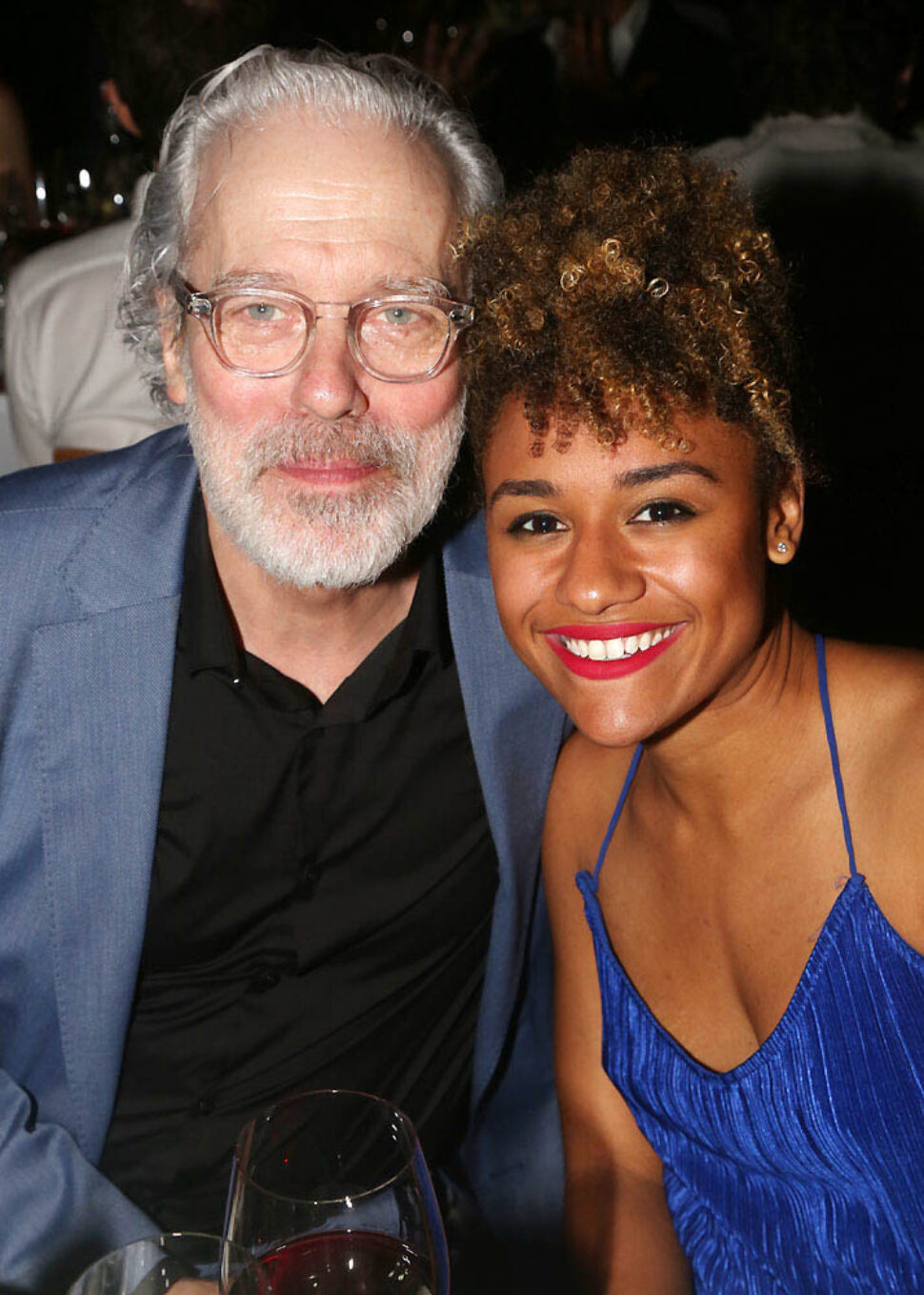 The actor grew up in Raleigh, NC, but hopped a plane to New York City before finishing college, under the advice of her mentors Terrence Mann and Charlotte d'Amboise. Though her teachers back home advised otherwise, DeBose says, "I'm a strong-willed person, and once I've made up my mind, I've made up my mind."
Since coming to New York, she's honed "how I choose to create a piece, and how I choose to contribute," she explains. "It's no secret that Hamilton led the way in the fight for profit-participation, and I truly believe there's a new generation of actors who are beginning to speak up because it's no longer okay to walk into a room with your ideas and not feel like you are a part of the group we're going to celebrate in a project's success."
In A Bronx Tale, she speaks up often. "I'm a 25-year-old woman in a room full of fascinating, legendary men who are very powerful, and they really helped me find my voice," she explains, referencing a creative team that includes Robert De Niro, Jerry Zaks, and Chazz Palminteri. "In fact, they forced me to find my voice because when I would speak up, they would say, 'Exactly what do you mean?' They were actually listening.
"That's all I ever wanted," she continues. "I remember the first time that Judith Light said hello to me—she called me by my name. I remember turning around at some event, and she was like, 'Ariana.' My heart almost exploded in my body—just that reality that someone, who has found success in the field that you are striving for success in, sees you.
"Despite my age, I just want to be seen, and heard, and taken seriously. Some people jumped on the boat a lot sooner than others, but I have to say, with A Bronx Tale, it's happening now."