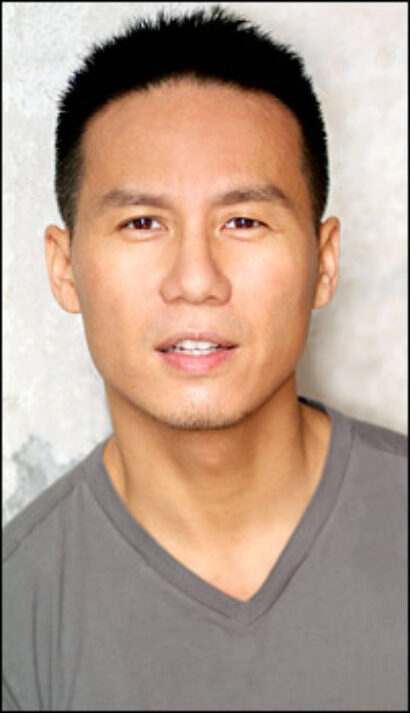 Presenters will include Alec Baldwin (Loot, 1986), Griffin Dunne (Search and Destroy, 1992), Alexander Gemignani (Assassins, 2004), Andrea Martin (My Favorite Year, 1993), Lin-Manuel Miranda (In the Heights, 2007), Rosie Perez (References to Salvador Dali Make Me Hot, 2001) and B.D. Wong (M. Butterfly, 1988).
The June 10 ceremony at the Helen Hayes Theatre will also feature performances by former Theatre World Award winners, including Karen Akers (Nine, 1982), Cheyenne Jackson (All Shook Up, 2005), Carol Lawrence (West Side Story, 1958) and Alice Playten (Henry, Sweet Henry, 1968).
As previously announced, this year's winners include:
de'Adre Aziza, Passing Strange

Cassie Beck, Drunken City

Daniel Breaker, Passing Strange

Ben Daniels, Les Liaisons Dangereuses

Deanna Dunagan, August: Osage County

Hoon Lee, Yellow Face

Alli Mauzey, Cry-Baby

Jenna Russell, Sunday in the Park with George

Mark Rylance, Boeing-Boeing

Loretta Ables Sayre, South Pacific

Jimmi Simpson, The Farnsworth Invention

Paulo Szot, South Pacific

The Theatre World Awards ceremony will be held at Broadway's Helen Hayes Theatre from 2-4 PM ET. Theatre critic-writer Peter Filichia will host the annual event, which will be directed by Barry Keating. First presented in 1945, the Theatre World Awards are among the oldest theatrical awards. Traditionally, a committee of theatre writers chooses six men and six women. On occasion, the awards bestow a Special Theatre World Award on "performers, casts or others who have made a particularly lasting impression on the New York theatre scene," as stated on the official Theatre World Awards website.

Honorees were chosen by the Theatre World Awards committee, which includes Filichia (Theatermania), Harry Haun (Playbill), Matthew Murray (Talkin' Broadway), Frank Scheck (New York Post), Michael Sommers (Newhouse Papers), Doug Watt (Critic Emeritus, New York Daily News) and Linda Winer (Newsday).

For further information, visit theatreworldawards.org.