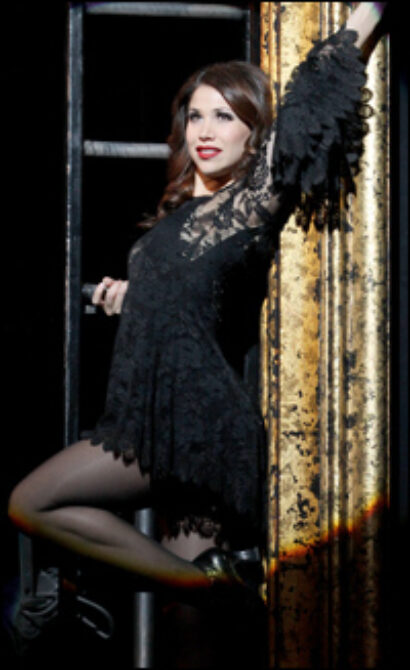 Marroquin will again step into the role of merry murderess Roxie Hart. The acclaimed singing actress has also been named the National Ambassador for the Broadway industry's new Viva Broadway initiative.
Viva Broadway is an audience development partnership with the Hispanic community, created by The Broadway League to help bridge the world of Broadway with Latino audiences around the country.
"I am so thrilled and honored to serve the Broadway community as the National Ambassador for Viva Broadway," said Marroquin in a statement. "No matter where my career may take me in the fields of television and music, when I'm on Broadway I always feel like I'm home. The Broadway stage is my home. Chicago is my home. And I can't wait to get to work with the Viva Broadway initiative, so that Latinos throughout the country and beyond might share in the unique joy and excitement that only comes through the magic of experiencing live Broadway theatre."
The long-term initiative of Viva Broadway, according to a press release, "aims to increase awareness about Broadway while culturally enriching lives, bringing families together and building new careers in the theatre. Specific plans include media and education initiatives, as well as conducting workshops and other programs to help augment and develop career opportunities for Latinos within the Latino community."
The Broadway production of Chicago also stars Amra-Faye Wright as Velma Kelly, Olivier Award nominee Brent Barrett as Billy Flynn, two-time Tony Award nominee Christopher Fitzgerald as Amos Hart and Roz Ryan as Matron "Mama" Morton. Carol Woods will rejoin the Broadway company as Matron "Mama" Morton March 31. The revival of Chicago began life as one of the three annual Encores! presentations offered by City Center. The musical opened on Broadway at the Richard Rodgers Theatre in November 1996 where it remained through February 1997. The musical transferred to the Shubert Theatre on Feb. 11, 1997, and played that house through Jan. 26, 2003. The revival reopened at the Ambassador Theatre, its current home, on Jan. 29, 2003.
Chicago won the Tony Award for Best Revival of a Musical in 1997 as well as awards for actors Bebe Neuwirth and James Naughton, director Walter Bobbie, lighting designer Ken Billington and choreographer Ann Reinking. The original production was directed and choreographed by the late Bob Fosse.
The Ambassador Theatre is located at 219 W. 49th Street.
Visit ChicagoTheMusical.com for more information.