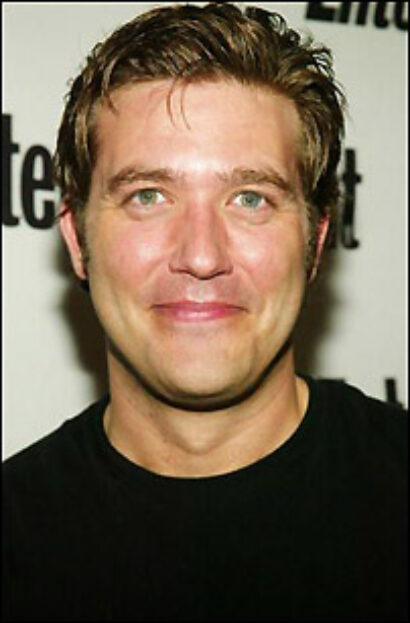 In a statement director Casey Nicholaw said, "Craig is a gifted actor and although he will be missed, I look forward to the possibility of working with him again in the future."
Manhattan Theatre Club executive producer Barry Grove and acting artistic director Daniel Sullivan added, "We respect Craig's decision to leave the production."
David Rasche, who has been seen in the MTC stagings of
Regrets Only, Moonlight and Magnolias, Five By Tenn
and
Last Dance
, will step into Bierko's role of Josef. Rasche most recently appeared in CSC's production of
The Seagull
for which he received the 2008 Richard Seff Award. This fall he will be seen in the Coen Brothers' new film "Burn After Reading."
It was also recently announced that Peter Maloney will replace Brian Murray as Dowasz in the cast of the Manhattan Theatre Club production. The production also features Jan Maxwell (Coram Boy, Chitty Chitty Bang Bang), Peter Benson (The Pajama Game), Steve Kazee (Monty Python's Spamalot), Michael McCarty (Mary Poppins), Kristine Nielsen (Les Liaisons Dangereuses, MTC's Our Leading Lady), Brandon Perler (Broadway debut), Rocco Sisto (Iphigenia 2.0), Marina Squerciati (MTC's Beauty of the Father), Robert Dorfman (The Lisbon Traviata) and Jimmy Smagula (Encores! Damn Yankees).
Based on the 1942 motion picture, Whitby drew on the Ernst Lubitsch film classic for this project. According to MTC, "At the Polski Theatre in 1939 Warsaw, Joseph and Maria Tura (Maxwell) are about to open yet another smash with their theatrical troupe. As the German invasion gets underway, the theatre is closed by the censors, forcing the troupe to face desperate times. But when a handsome young bomber pilot enlists their help to catch a spy, what is a group of actors to do? This hilarious black comedy is an ingenious commentary on the World War II era and an inspired tribute to the timeless joys of the theatre."
The creative team includes Anna Louizos (scenic design), Gregg Barnes (costume design), Howell Binkley (lighting design), Darron L West (sound design) and Josh Marquette (hair design).
Visit www.manhattantheatreclub.com.