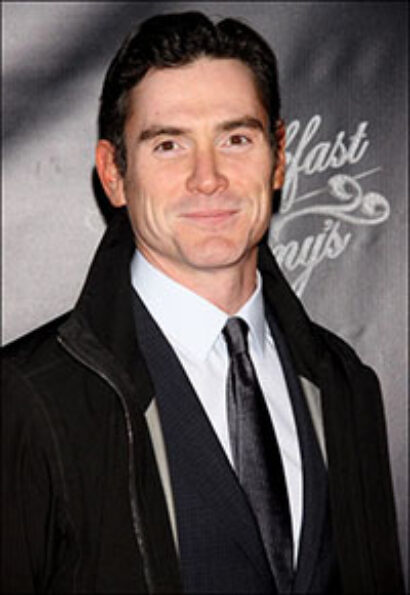 Directed by Sean Mathias, the productions will begin previews Oct. 26 at Broadway's Cort Theatre with an official opening Nov. 24. This limited season will run 14 weeks only.
Waiting for Godot played a critically acclaimed, sold-out run in London's West End in 2009 with McKellen and Stewart. Prior to Broadway, No Man's Land will play a brief engagement at Berkeley Rep Aug. 3-31 with McKellen, Stewart, Crudup and Hensley.
The productions will feature sets and costumes by Stephen Brimson Lewis and lighting by Peter Kaczorowski.
Billy Crudup won a Tony Award for The Coast of Utopia. Shuler Hensley won a Tony Award for Oklahoma! Ian McKellen made his Broadway debut in Arbuzov's The Promise in 1967 and won the Tony Award for his performance in Amadeus in 1981. Patrick Stewart first appeared on Broadway in Peter Brook's production of Shakespeare's A Midsummer Night's Dream in 1971 and won the Drama Desk Award for A Christmas Carol in 1992. McKellen and Stewart have appeared together on stage once before. In 1977 they performed in the premiere of Tom Stoppard's Every Good Boy Deserves Favour. Both McKellen and Stewart have received knighthoods for their services to drama and the performing arts.
In Harold Pinter's No Man's Land, according to press notes, "we wonder if two writers, Hirst (Patrick Stewart) and Spooner (Ian McKellen) really know each other, or are they performing an elaborate charade? The ambiguity - and the comedy - intensify with the arrival of two other men, Briggs (Shuler Hensley) and Foster (Billy Crudup). Do all four inhabit a no-man's-land between the present and time remembered, between reality and fantasy?" Samuel Beckett's Waiting for Godot "follows two consecutive days in the lives of Vladimir (Patrick Stewart) and Estragon (Ian McKellen), who divert themselves by clowning around, joking and arguing, while waiting expectantly and unsuccessfully for the mysterious Godot. While they are waiting, two strangers appear: Pozzo (Shuler Hensley) and Lucky (Billy Crudup)."
Rehearsals will begin this July.
No Man's Land and Waiting for Godot will be produced on Broadway by Stuart Thompson and NOMANGO Productions.