MENTOR will host Amplify Mentoring, A Celebration of Connection & Possibility for the organization's 30th anniversary at New York's Gotham Hall April 28 at 6 PM. Special guests for the event will include Darius Harper (Kinky Boots) as the event's emcee and Tariq "Black Thought" Trotter (Black No More) as a keynote speaker.
Joining them will also be Broadway Originals, an organization with the mission to enrich young professionals with live theatrical performances and performing arts classes; as well as JW's Inspirational Singers, which features New York City artists from Broadway, film, and television. Eleven-year-old spoken word poet Kayanna Moore will also appear, along with graffiti artist and author Matt Litwack.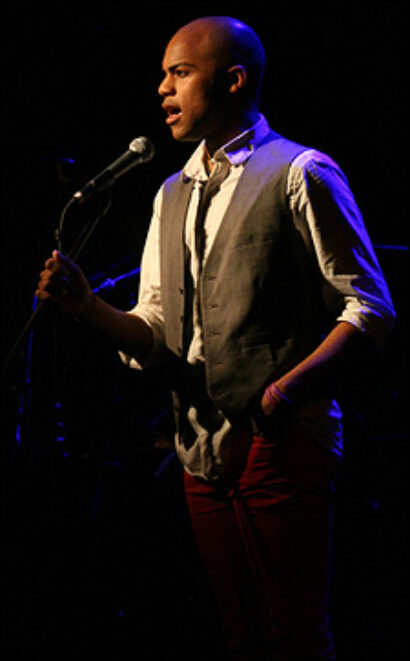 Harper has performed extensively in regional theatres such as Peacock Players, Actorsingers, MSM Players, The Acting Loft, The Seacoast Repertory Theatre, and The Arkansas Repertory Theatre before becoming an original cast member in the Chicago production of The Book of Mormon and taking on the role of Lola for the first national tour of Kinky Boots. He is currently on tour as the lead singer of Cirque du Soleil's VOLTA.
Trotter is best known for his nightly performance as the lead MC and singer of The legendary Roots Crew on The Tonight Show Starring Jimmy Fallon. He made his theatrical debut at Dr. Junius Crookman in Black No More this past January.
MENTOR will recognize Amplify Award winners that exemplify the work which is integral to the organization's mission throughout the event. Presenters and recipients are set to include Jorge Casimiro (Vice President and Chief Public Policy & Social Impact Officer at Nike Inc., President of Nike Foundation), Abigail Hollingsworth (Senior Vice President in Global Environmental, Social and Governance at Bank of America), Julie Lammers (Senior Vice President of Government Relations and Advocacy at American Student Assistance), Tyra Mariani (President at The Schultz Family Foundation), and Zarin Tasnim (Strategic Collaborations Lead, Corporate Responsibility at EY).