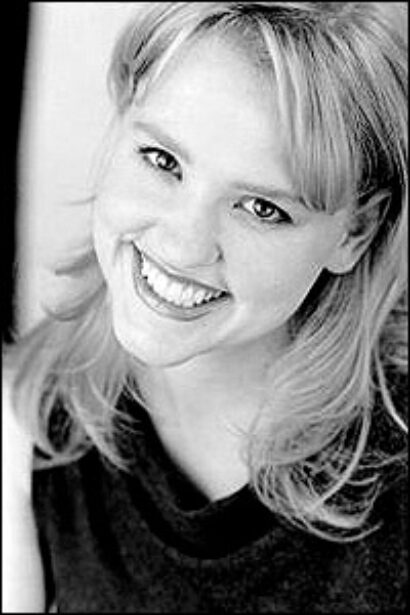 Directed by Elizabeth Lucas, performances will continue through Feb. 26.
The cast features Bob Stillman (Grey Gardens, Dirty Blonde, Souvenir, Grand Hotel, Kiss of the Spider Woman), Linda Balgord (Gypsy, La Cage Aux Folles, The Pirate Queen, Passion, Cats), Anika Larsen (Avenue Q, Xanadu, All Shook Up), Lucas Steele (The Threepenny Opera, The Kid), Ally Bonino, Matthew Farcher and Donell Foreman.
The production marks the New York premiere of stage and film director Lucas' narrative version of Myths and Hymns, following its 1998 concert debut at The Public Theater under the title Saturn Returns.
With music and lyrics by Adam Guettel, additional lyrics by Ellen Fitzhugh, and new narrative and direction by Lucas, Myths and Hymns is described as such: "As a daughter returns to move her ailing mother out of the family home, the two wrestle with the ghosts of their father and husband, brother and son, re-living and confronting their mythologized past. Lucas' original concept brings to Guettel's celebrated song cycle a character-driven context, illuminating the intricate relationships amongst a single family."
"Adam has written this extraordinary set of songs, both specific and open to myriad interpretation," said Lucas in a recent statement. "As I explored writing a narrative to tie them together, clear characters emerged and started telling me a story. It isn't the story Adam started with, but a highly personal one, synthesized from the mythologies in my own life and family history. I am honored that Adam is trusting me to follow these characters where they lead." The production also features choreography by Wendy Seyb, musical direction by Katya Stanislavskaya, musical supervision and revised orchestrations by Robert Meffe, scenic design by Ann Bartek, costume design by Emily Morgan DeAngelis, lighting design by Herrick Goldman and sound design by Janie Bullard. Kristine Ayers is the stage manager.
Tickets, priced $50-$65, are available by visiting www.ProspectTheater.org or by calling (212) 352-3101. The West End Theatre is located in the Church of St. Paul and St. Andrew at 263 West 86th Street.