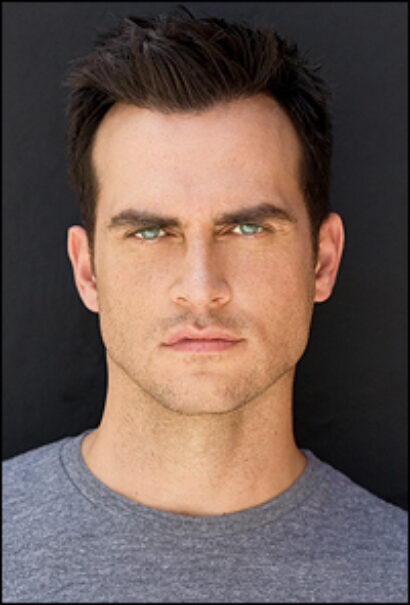 That same day, also at 10 AM, the play's producers will launch a "Grab a Pair" promotion on Facebook. The Facebook promotion will award a pair of tickets to a preview performance of the play to the first 100 fans who claim the offer on the comedy's official Facebook page. Current fans of The Performers and new fans must fill out the online entry form and will be contacted by email for ticket fulfillment.
Produced by Robyn Goodman, Scott M. Delman and Amanda Lipitz, David West Read's The Performers will begin previews Oct. 23 prior to an official opening Nov. 14.
The cast will comprise Cheyenne Jackson, Ari Graynor, Daniel Breaker and Jenni Barber with Alicia Silverstone and Henry Winkler. Evan Cabnet, who also directed Read's The Dream of the Burning Boy, will direct.
The Performers, is described as "a romantic comedy set on the night of the Adult Film Awards. Lee (Mr. Breaker), a tabloid journalist, has come to Las Vegas to interview his high school friend, Mandrew (Mr. Jackson), a hot new adult film star. Lee, who's accompanied by his fiancée, Sara (Ms. Silverstone), first sees Mandrew as an exotic creature; but soon enough begins to question his own, more conservative lifestyle. Meanwhile, Sara is having doubts too, and she enlists Mandrew's wife, Peeps (Ms. Graynor) -- also an adult film star -- to compare notes on intimacy and the fear of commitment. Awards, sequins, and Barry Manilow converge as everyone tries to navigate the ins, outs, ups and downs of relationships. Thank goodness Chuck Wood (Mr. Winkler), the hardest-working man in the business, is on hand to remind everyone that size matters . . . but love matters more."
The production will have set design by Anna Louizos, lighting design by Jeff Croiter, costume design by Jessica Wegener Shay, sound design by Nevin Steinberg and original music by Julian Fleisher. Tickets are on sale now via Telecharge and patrons can purchase by calling Telecharge at (212) 239-6200 or online at www.telecharge.com. Visit www.theperformersonbroadway.com.