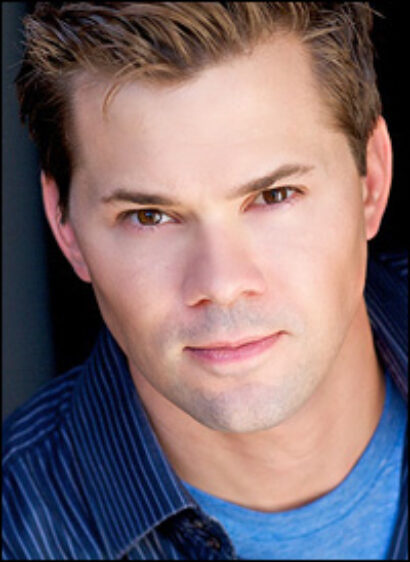 The one-night-only performance is produced by Broadway Cares/Equity Fights AIDS and benefits BC/EFA and the Lesbian, Gay, Bisexual & Transgender Community Center of New York.
The evening boasts the talents of Uzo Aduba, Rachel Bay Jones, Bryan Batt, Michael Berresse, Stephen Bienskie, Stephanie J. Block, Robin De Jesús, Jonathan Groff, Colin Hanlon, Andrew Keenan-Bolger, Andy Kelso, Beth Leavel, Norm Lewis, Jose Llana, Kyle Dean Massey, Debra Monk, Cass Morgan, Patricia Morison, Ken Page, Billy Porter, Andrew Rannells, Roger Rees, John Tartaglia, Max von Essen, Julie White, Bebe Wood and Tony Yazbeck.
White co-hosts the evening with newcomer Bebe Wood, who starred in TV's "The New Normal."
Broadway Backwards is described as the "annual celebration where gays and lesbians see their stories told through the great songs of musical theatre, sung by their favorite Broadway performers."
Creator Robert Bartley again directs and choreographs, with additional choreography by Amy Jones and Melissa Rae Mahon. Mary-Mitchell Campbell returns as music supervisor with Tim Rosser as music director. The creative team includes lighting designer Philip S. Rosenberg, costume designer Philip Heckman and sound designer Pitsch Karrer.
A limited number of $40 rush tickets will be released for sale at 6:30 PM March 24. The rush tickets will be sold outside the Al Hirschfeld Theatre (302 West 45th Street). They will not be available at the box office. Tickets will be sold on a first-come, first-served basis, cash only and are limited to two tickets per person.
Tickets are available at broadwaycares.org or by calling (212) 840-0770, ext. 268. Prices start at $85.
*
Broadway Cares/Equity Fights AIDS is one of the nation's leading industry-based, nonprofit AIDS fundraising and grant-making organizations. By drawing upon the talents, resources and generosity of the American theatre community, since 1988 BC/EFA has raised more than $250 million for essential services for people with AIDS and other critical illnesses across the United States.