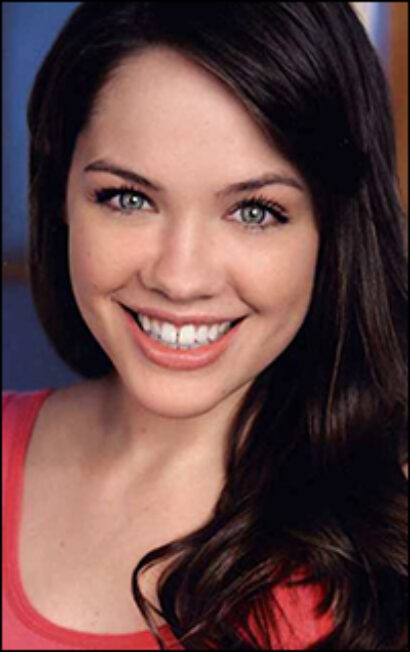 Veldheer, who succeeds Christy Altomare, has also been seen on Broadway in Disney's Newsies.
The tenth longest-running show on Broadway, Mamma Mia! has been seen by over 50 million people worldwide and has grossed more than $2 billion at the box office.
The Broadway company is currently headed by Judy McLane, Felicia Finley, Lauren Cohn, Aaron Lazar, Daniel Cooney, Graham Rowat, Zak Resnick, Jacob Pinion, Thomasina E. Gross, Traci Victoria and Albert Guerzon with Deanna Aguinaga, Sydni Beaudoin, Brent Black, Natalie Bradshaw, Felicity Claire, Allyson Carr, Mark Dancewicz, Stacia Fernandez, Adrienne Jean Fisher, Tony Gonzalez, Bryan Scott Johnson, Corinne Melançon, Paul Heesang Miller, Christopher Hudson Myers, Jennifer Noth, Elena Ricardo, Gerard Salvador, Lauren Sambataro, Victor Wallace and Blake Whyte.
With music and lyrics by Benny Andersson and Björn Ulvaeus, Mamma Mia! is written by Catherine Johnson and directed by Phyllida Lloyd. The production has choreography by Anthony Van Laast, production design by Mark Thompson, lighting design by Howard Harrison, sound design by Andrew Bruce and Bobby Aitken, and musical supervision, additional material and arrangements by Martin Koch.
As previously reported, Mamma Mia!, which is currently celebrating 12 years on Broadway, will transfer from the Winter Garden Theatre to the Broadhurst Theatre, presently the home of the limited engagement of the late Nora Ephron's Lucky Guy, in late 2013.
For more information visit www.mammamianorthamerica.com.