5-Star Theatricals (formerly Cabrillo Music Theatre) will present Alan Menken and Stephen Schwartz's The Hunchback of Notre Dame April 20–29 at the Kavli Theatre at the Thousand Oaks Civic Arts Plaza, 2100 Thousand Oaks Boulevard in Thousand Oaks.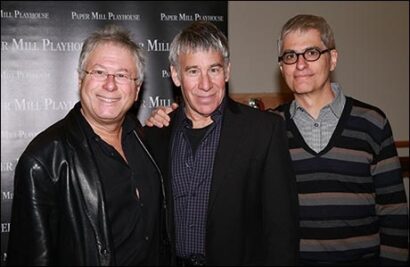 Directed by Misti B. Wills, the cast will be led by Will North as Quasimodo, Cassandra Murphy as Esmeralda, Justin Michael Wilcox as Clopin, Gregory North as Frollo, and Adam Hollick as Phoebus.
The ensemble features Elizabeth Adabale, James Beardsley, Daniel Berlin, Emma Carlborg, William Carmichael, Zyheem Downey, Andrew Garcia, Veronica Gutierrez, Tom Hall, Katie Hume, Evin Johnson, Mitchell Johnson, Sarah Marie, Miyuki Miyagi, Kat Monzon, Alstair Murden, Naomi Murden, Andrew Perez, Jimmy Saiz, Elizabeth Sheck, Trevor Shor, Marie Spieldenner, Tyler Watkins, Laurence Wells, and Terry Woodall.
Read: SUSAN EGAN WILL RETURN TO ROLE OF BELLE IN BEAUTY AND THE BEAST FOR 5-STAR THEATRICALS
The Hunchback of Notre Dame has music by Menken, lyrics by Schwartz, and a book by Peter Parnell (based on the Victor Hugo Novel and the Disney film).
The upcoming staging will also feature musical direction by Dan Redfeld, choreography by Michelle Elkin, lighting design by Jose Santiago, sound design by Jonathan Burke, costume design by Beth Glasner, props design by Alex Choate, and wigs by Danny Robles. The production stage manager is Talia Krispel.
For ticket information visit 5StarTheatricals.com.